GOLF ROCHES D'AZUR
A real nine hole, admirably located along the Corniche d'Or in AGAY
A real nine hole, admirably located along the Corniche d'Or in AGAY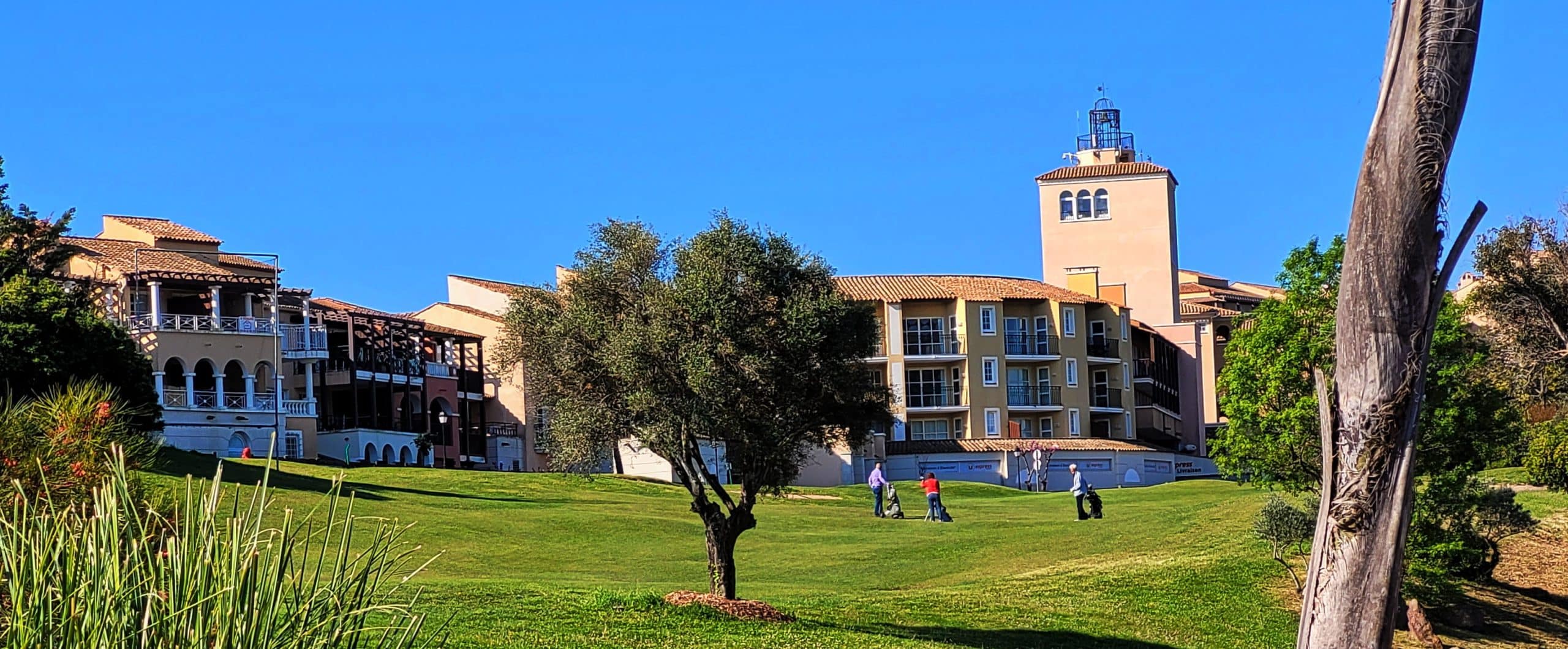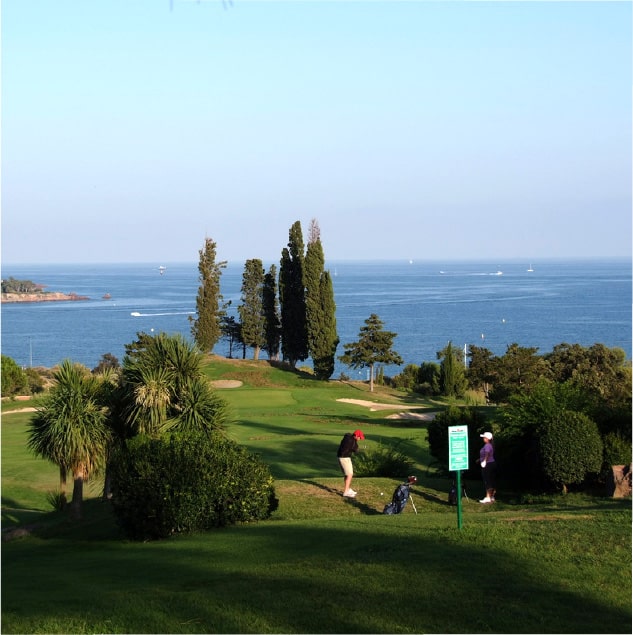 GOLF ROCHES D'AZUR
A real nine hole, admirably located along the Corniche d'Or in AGAY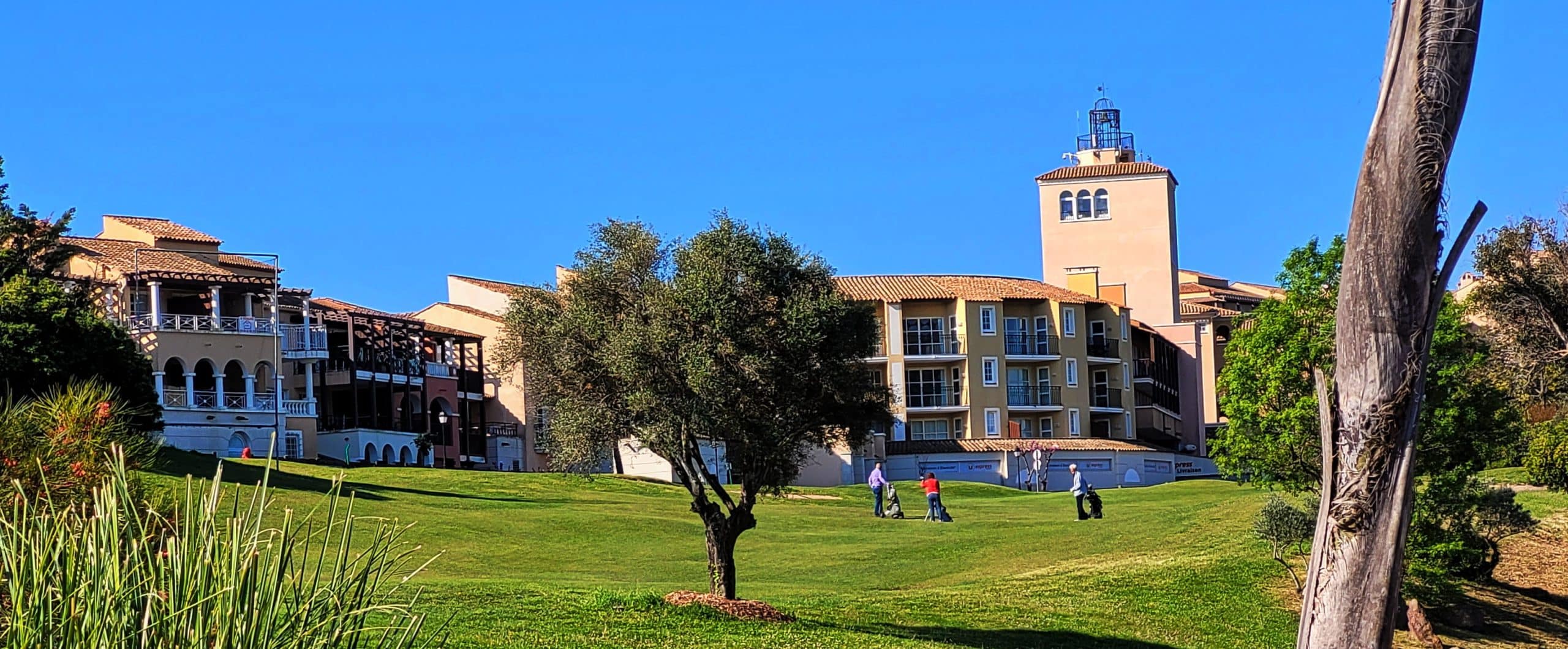 9 holes – Par 29 – 1580 m – Architect Yves Bureau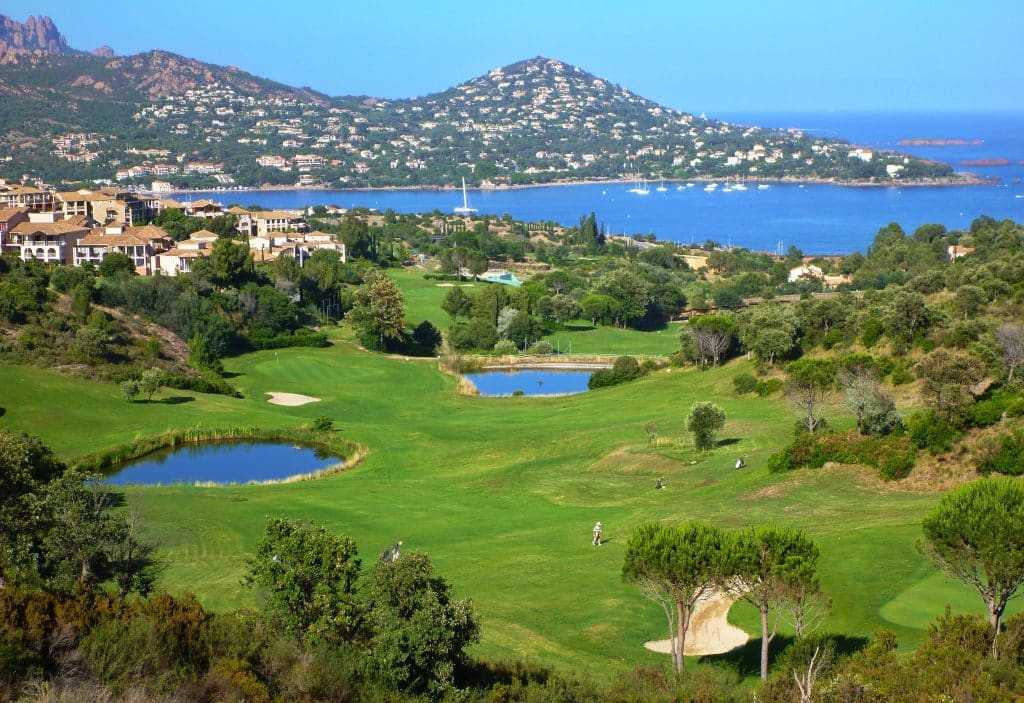 PRESENTATION:
New GOLF ROCHES D'AZUR opens its doors in the Cap Esterel Village
GOLF ROCHES D'AZUR is proud to present its nine-hole, par 29, 1,580 m golf course, located in the bay of Agay on the Côte d'Azur. GOLF ROCHES D'AZUR offers a quality golfing experience in spectacular surroundings.
Open to all golfers, from beginners to experienced players, and for homeowners, holidaymakers and locals alike, GOLF ROCHES D'AZUR is a well-appointed course where you can perfect your game in an idyllic setting.
Well-maintained fairways and greens will be our primary objective in order to offer you an exceptional golfing experience for all players.
In addition to the quality of the course, GOLF ROCHES D'AZUR places great importance on conviviality. Visitors are welcomed in a relaxed and warm atmosphere, making it an ideal place to spend a pleasant day of golf with family or friends and discover a wide range of sporting activities. Whether you're a golfer or not, our terrace and cool drinks will allow you to take a break with a view of the sea in complete tranquillity.
GOLF ROCHES D'AZUR offers breathtaking views of the Mediterranean Sea and the red rocks of the Esterel, adding a touch of natural beauty to the golfing experience.
The new GOLF ROCHES D'AZUR is now open and we invite all golfers to come and discover this exceptional golf course on the Côte d'Azur.
We are convinced that GOLF ROCHES D'AZUR will quickly become a must for golfers and sports enthusiasts in the region.
GOLF ROCHES D'AZUR
is a 9-hole golf course located in the bay of Agay, near Saint-Raphaël on the Côte d'Azur. The course is open all year round and offers a quality golfing experience in a friendly and spectacular environment.
GOLF ROCHES d'AZUR
Telephone contact: 06 71 81 78 91
email: info@golfrochesdazur.fr
SPORTS
Golf Roches d'Azur will be a real golf course with all its components:
– 9-hole golf course
– practice 30 positions
– putting green
– coming soon: practice bunker and chipping green
Association: An association will be set up in September to prepare teams for all ages.
Competitions: a number of weekly competitions will be organised, as well as a junior competition circuit with our partners.
Equipment: demonstrations with the leading brands on the market, starting with 3 demonstrations with TAYLOR MADE:
– 6 July 2023
– 31 July 2023
– 12 August 2023
You can try out clubs all day long, free of charge.
Above all, we are creating a Golf School. It will be open to all children aged 6 to 18 every Wednesday, with groups based on level and age. A baby golf section will be offered if numbers permit.
Professionals:
We will be welcoming professional players all year round to train and work in collaboration with the PGA France. Some coaches will be able to come and work on the site after meeting the management.
Many other projects will be coming to fruition very soon, and we'll be sure to keep you informed, such as the 2023 2024 competition schedule.
You are most welcome
LAUNCH OFFER
If you are a member of another golf club in the region, we can offer you a membership of Golf Roches d'Azur for 400 €.
Your season ticket will suffice